How To Get A Date On Tinder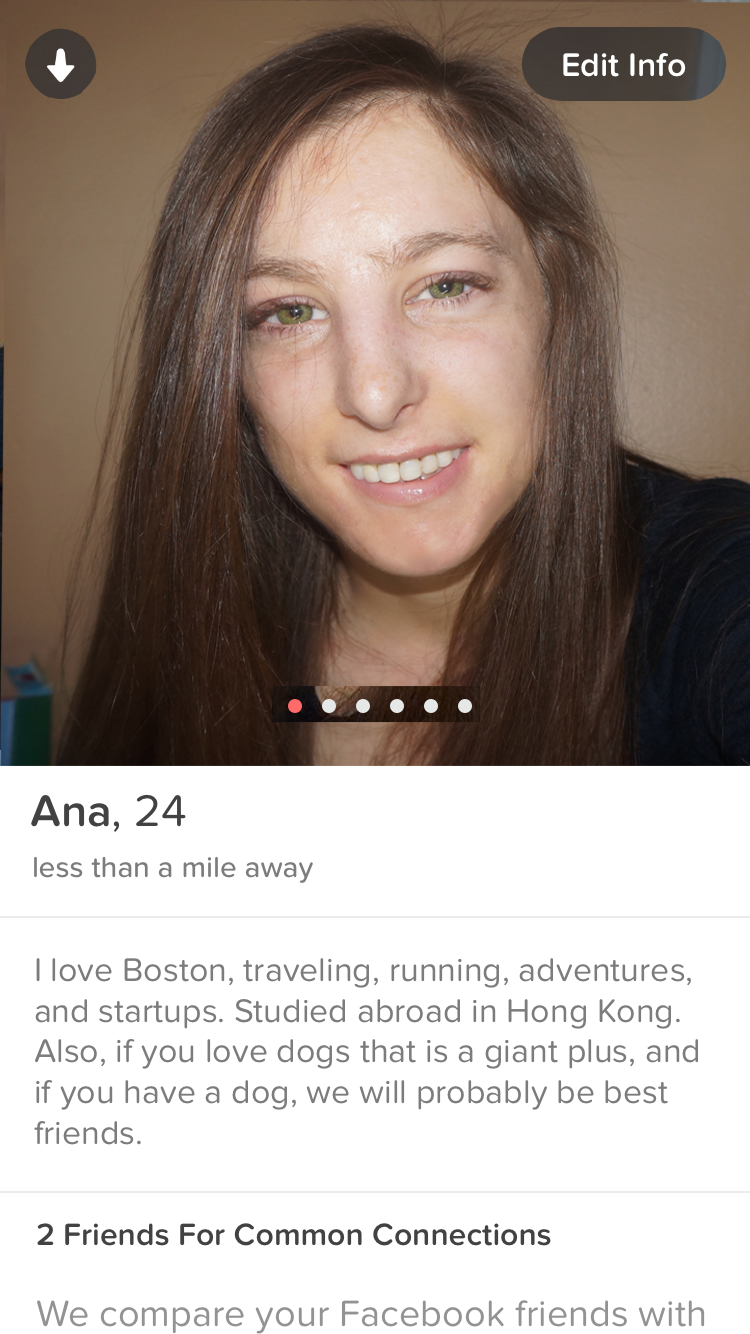 In a conversation with one of my guy friends I was surprised to learn how hard it is for guys to get a date on Tinder.
Less than 3% match rate?!! What??!
I like meeting people better in person anyway, so this wasn't a huge negative for me, and I'm also a girl, which is an advantage to a higher Tinder match rate and getting dates, although I've never met up in person with anyone from the Tinder app.
Funnily enough, I've met up with people from a networking app, Shapr, which is pretty cool I'd recommend it, but never a dating app at this point in my life.
I've put together this guide to help you get a date on Tinder. Some of the guide is based on a Tinder Social Experiment I conducted for my own curiosity to find out which eye colors receive the most matches and most conversations that could lead to a date.
Other parts are based on Tinder research I conducted while filming the video and all should help you get a date on Tinder.
Step By Step Guide To Getting A Date on Tinder
How To Match On Tinder
You'll need to match with a girl or guy before you get an actual conversation or date. Tinder also favors showing profiles that have a high match rate, so if yours is low you're dooming yourself from the start.
1. To get as many matches as possible, make sure to put your absolute best photos onto your profile.
2. Put a snappy one or two sentence bio that is fun and not negative or exclusionary. Make it stand out and fun and funny and something matches will want to comment on.
3. If possible, wear colored contacts to make your eyes blue or green. These received over double the match rate and engagement of hazel and brown eyes in my Tinder Social Experiment, which you can watch here:
How To Have A Conversation That Leads To A Date On Tinder
1. Now you've matched. Congrats. Now, don't be boring. This may seem obvious, but when you match with someone, if all you say is, "Hi" or "What's Up" you'll get ignored unless they're super into your photos and one sentence bio.
Be clever, say something based on their snappy bio or cool pics, or use a funny joke, gif or one liner to get their attention.
2. In the first 5 messages ask to meet up. No reason to keep the conversation going online because if you do this that's all it will ever be, an online conversation, and you want an actual date.
Tip #1, Do take your date to Burger King, since afterward you can take the mybkexperience survey and get a free Whopper, so at least you'll get something, even if the date doesn't go well!
One more tip, if it's a first date, don't invite your date to shop at Walmart, unless you've entered the Walmart sweepstakes and won one fo 5 $1,000 gift cards, of course! 😉 Enter the www.survey.walmart.com here to enter to win a gift card.
You can also try going to Home Depot, a fun place for women to take men, since it is unexpected and men usually love it. After you make your purchase, you can go online to www.homedepot.com/survey take the feedback survey for a chance to win a bonus $5K which is a fun date surprise as well.
Taco Bell is a fun place to take your date because it has such great deals. You get the added bonus of being able to enter their $500 sweepstakes afterward as well when you go online to tellthebell.com.
Finally, a great place to take your date is Buffalo Wild Wings where you can take the bwwlistens.com survey after to get a coupon you can use on date #2 to get $5 off your next order. We're all about saving as much money as possible on your date while going to a great place and having a good time.
Good luck, and let me know how your dates go in the comments below!